Why is it that in so many places oppression continues, despite efforts at reform? 
The question of enduring, structural injustice is at the heart of the Minutes of Evidence project, which brings together scholars from diverse fields of scholarship — history, criminology, geography and law — to grapple with this difficult question. In so doing, the project is developing a new, interdisciplinary conceptual field concerned with structural justice.
Structural Justice and Historical Injustice
In its research dimension, the Minutes of Evidence project is seeking new ways to understand and conceptualise structural and historical injustice. Why do unjust societal inequalities persist despite efforts at reform? What is the significance of past injustice to the present, and prospects for the future? To what extent can contemporary justice measures recognise and respond to enduring injustice? What new conceptual frameworks might help us move forward? The project is interested in how understanding the experiences of the past can help us make sense of the present, and pave the way to a just and shared future.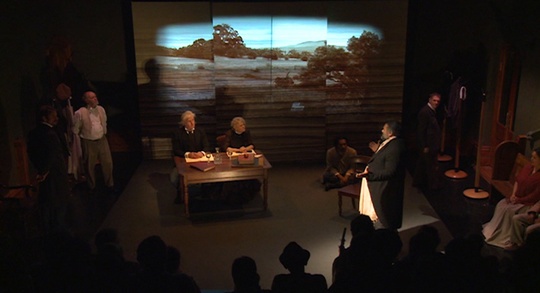 I think they have done enough in this country to ruin the natives without taking it from us anymore



Thomas Bamfield,
minutes of evidence,
1881 Parliamentary Coranderrk Inquiry 
Together, through interdisciplinary research and dialogue, historians, socio-legal and legal theorists, criminologists and cultural geographers are engaging with the problem of structural injustice – interrogating its historical and contemporary bases, examining modes of recognition and redress, and exploring the possibility of a structural justice. Utilising collaborative frameworks, researchers on the project are connecting episodes of injustice and justice in order to ask new questions and consider old questions from new perspectives: 
What is the relevance of transitional justice to considering Indigenous injustice, past and present?
What does the theory and experience of settler-colonialism contribute to transitional justice frameworks? 
What do official responses to historical injustice tell us about their capacity to recognize and address structural injustice?
What is the potential role of theatre in promoting public awareness of and engagement with enduring injustice? 
What can the 1881 Parliamentary Inquiry into the Coranderrk Aboriginal Station tell us about our past – and our future?
What are the historical foundations of humanitarian critiques of injustice in settler colonial societies, particularly in relation to gender and religion?
Meeting Points
The project's core aim is to bring the question of structural justice to the fore of public knowledge and scholarly debate. Its particular focus is to clarify what is meant by the term 'structural injustice' whereby disadvantaged groups continue to suffer disproportionately from the embedded thoughts and practices of colonialism, whose effects often remain unrecognised in the present or are simply perceived as 'natural' or as too difficult to redress. 
The project responds to two key recommendations of the 1991 Royal Commission into Aboriginal Deaths in Custody and the 1997 Bringing Them Home Reports: 
The need to educate the broader population about Aboriginal history;
The need to redress the full range of entrenched disadvantages ['structural injustices'] arising from that history if widespread and long-term change is to take place [which we call 'structural justice' in the project]. 
The collaboration between partners and researchers will generate new ways for scholars, policymakers, community groups and the public to understand and conceptualise structural and historical injustices. 
Justice and Governance
In our consideration of structural justice and injustice we examine the interrelationship between justice and governance. We consider:
How existing national and international legal processes account for structural injustices,
What claims of injustice can and cannot be heard through official and legal processes,
What precipitates official intervention in claims to justice,
Despite law's involvement in injustice, why legal processes continue to be sought,
The manner in which legal processes are reactivated to provide justice,
Connections between past government responses to injustice and contemporary and future responses to social and legal change,
Where justice resides. 
We are analysing commissions of inquiry and other justice processes across time and space, exploring interactions between the local and the global contexts of imperial governance.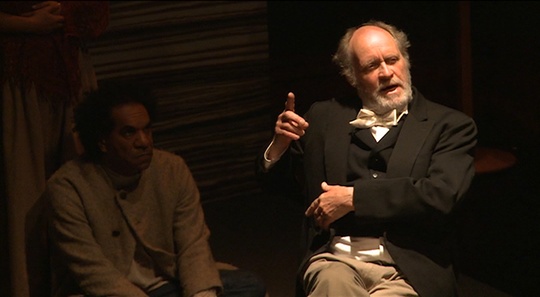 Would you think it desirable to send [the Aborigines] away from Coranderrk against their own will?

— Anyone who knows the blacks knows their will is nothing ... They might have a serious objection now which they would not remember three months afterwards.

Edward M. Curr
minutes of evidence,
1881 Parliamentary Coranderrk Inquiry
Key Conferences and Publications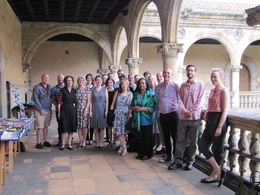 On 2-3 July 2015, Project Chief Investigators Jennifer Balint, Julie Evans, Nesam McMillan and Mark McMillan coordinated and hosted a workshop at the International Institute for the Sociology of Law titled: 'Moving On?' Official Responses to Mass Harm and Question of Justice'. The workshop considered how claims to justice have been formulated, invoked and confronted in relation to reports of mass human suffering from the early 19th century to the early 21st century. It brought together scholars from a range of disciplinary backgrounds (socio-legal studies, history, law, criminology, geography, settler-colonialism, transitional justice) whose work examined particular instances of official, often governmental, responses to reports of mass harm. The workshop critically reflected on the hypothesis that official responses to claims of injustice that focus on 'moving on' risk ignoring, or precluding, the structural causes and legacies of personal suffering. In so doing, the workshop initiated the development of an interdisciplinary framework within which to analyse the effectiveness of official responses to mass harm as mechanisms of justice. Click here for the workshop program.
Lester A and Laidlaw Z (eds) (2015), Indigenous Communities and Settler Colonialism: Land Holding, Loss and Survival in an Interconnected World, Basingstoke: Palgrave Macmillan. (Online link)
A conference held in London at the University of Sussex in July 2013, Dispossession: Indigenous survival, land holding and loss in the midst of settler colonialism, convened by international Partner Investigators historian Zoë Laidlaw and cultural geographer Alan Lester under the auspices of the Minutes of Evidence project, sought to explain the mass harm experienced by Indigenous peoples, through including Indigenous perspectives on settler sovereignty; settler colonial theory and history; gender and settler colonialism and comparative imperial and colonial history.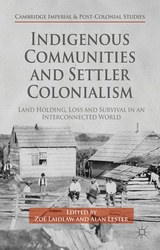 In 2015 Palgrave McMillan published Indigenous Communities and Settler Colonialism: Land Holding, Loss and Survival in an Interconnected World as part of its Cambridge Imperial and Post-Colonial Studies Series, which arose out of this symposium. The book focuses on the experiences of communities of Indigenous peoples in settler colonies who managed to retain access to land and create viable farming communities through the early-mid nineteenth century, but who were very often subsequently persuaded, forced or obliged to abandon those enterprises and land holdings. The book covers Australia, New Zealand, Canada, South Africa and the USA and identifies the multi-faceted ways that Indigenous communities across the world tenaciously held land against the forces of dispossession and explores how Indigenous peoples also pursued interconnectivity as part of this struggle.
A recent collection published by ANU E-Press for the Aboriginal History Monographs series represents a serious re-examination of existing work on the Aboriginal history of nineteenth-century Victoria, deploying the insights of postcolonial thought to wrench open the inner workings of territorial expropriation and its historically tenacious variability. Colonial historians have frequently asserted that the management and control of Aboriginal people in colonial Victoria was historically exceptional; by the end of the century, colonies across mainland Australia looked to Victoria as a 'model' for how to manage the problem of Aboriginal survival. This collection carefully traces the emergence and enactment of this 'model' in the years after colonial separation, the idiosyncrasies of its application and the impact it had on Aboriginal lives. Leigh Boucher and Lynette Russell's Settler Colonial Governance in Nineteenth-Century Victoria "is a timely, astutely assembled and well nuanced collection that combines theoretical sophistication with empirical solidity" (Patrick Wolfe). Click here for more information.
J Balint, J Evans, N McMillan: 'Rethinking Transitional Justice, Redressing Indigenous Harm: A New Conceptual Approach', International Journal of Transitional Justice 8:2, 2014.
Click to read article online
. 
In a recent publication in the International Journal of Transitional Justice, we drew on the insights of settler colonial theory to propose a new justice model for transitional justice. Taking ongoing structural and historical harms in Australia as a reference point, we argued that a commitment to structural justice that pays attention to the structural harms of the past, and their continuation in the present, would enhance the ability of transitional justice to recognise and address structural injustice in settler and other contexts.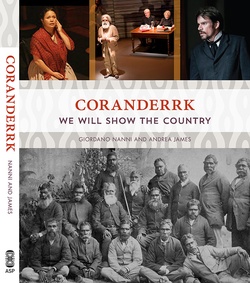 In 2012, Andrea James and Giordano Nanni began working on a book to feature the verbatim script of the play, Coranderrk: We Will Show The Country. The aim of the publication was to ensure that the verbatim script of the play would be accessible to theatre audiences, University researchers and scholars, and to school teachers and students wishing to explore the text in more detail. The book contains a special edition of the verbatim script which has been annotated and referenced so as to provide a blueprint of how the original minutes of evidence from the 1881 Parliamentary Coranderrk Inquiry were adapted into a theatre script. Each scene of the play has also been introduced with a short biography of each character and a discussion of the key themes raised in their testimony. As well as the script, the book features a concise and accessible history of the Coranderrk Aboriginal Station and of the events that led to the appointment of the 1881 Parliamentary Coranderrk Inquiry. Supplementing all this, the book includes a range of historical images and stills from the ILBIJERRI Theatre Company's production. Coranderrk – We Will Show The Country has been published by Aboriginal Studies Press. (Click here for more details and to read excerpts).
G Nanni and A James (2013): Coranderrk – We Will Show The Country, Canberra: Aboriginal Studies Press.
At the International Historical Justice and Memory Conference, which examined the efforts in conflict, post-conflict, and post-dictatorial societies to come to terms with their pasts, we held a roundtable describing the possibilities of the Minutes of Evidence project. We located this episode of Victorian history in a broader narrative of historical and contemporary justice and injustice and explored questions relating to the project and its various components, such as the role of the performance as a vehicle for historical memory; the possibilities of creating 'meeting points' of memory (in public spaces, schools, and universities) to foster common understandings about the nation's past and the enduring legacy of past injustice, despite official responses ostensibly designed to redress it:
J Balint, J Evans, N McMillan, G Nanni, J Bates: 'The Minutes of Evidence project', Roundtable, Historical Justice and Memory Conference, Swinburne University, 2012.
At the Institute for Postcolonial Studies, we contributed to a Settler Colonial Governance in Victoria workshop. We discussed the project in terms of creating collaborative fields of engagement with the past and present. We also looked at gender, authority and power on a Victorian mission:
J Evans, N McMillan, G Nanni, M Reynolds: 'The Minutes of Evidence project: creating collaborative fields of engagement with the past and present', Settler Colonial Governance in Victoria Workshop, The Institute for Postcolonial Studies, 2012.

J Cruickshank and P Grimshaw: 'Gender, Authority and Power on Ramahyuck Mission, Victoria, 1890-1910', Settler Colonial Governance in Victoria Workshop, The Institute for Postcolonial Studies, 2012. 
At the Australian and New Zealand Critical Criminology conference we discussed the role of the verbatim theatre performance of Coranderrk: We Will Show the Country in finding new ways of publicly of engaging with structural injustice
J Balint, J Evans, N McMillan: 'Minutes of Evidence': Raising Awareness of Structural Injustice and Justice' in G. Coventry and M. Shircore (eds), Proceedings of the 5th Annual Australian and New Zealand Critical Criminology Conference, James Cook University, Townsville, 2012. (Online reference)
At Murrup Barak, an institute established to maximise Melbourne University's contribution to Indigenous development, we discussed the project at the Postgraduate Students Conference:
J Evans and N McMillan: 'The Minutes of Evidence project', Indigenous Postgraduate Students Conference, Murrup Barak, University of Melbourne. 2011.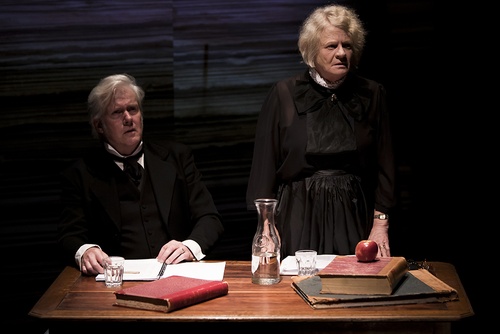 At a University of Sydney roundtable we explored how the project might expand the field of engagement with questions of history and justice:
J Evans: 'Expanding the field of engagement: the Minutes of Evidence project', Historians and Justice Roundtable, University of Sydney, 2012. 
At the Australian Indigenous Leadership Centre in Canberra the project was discussed in the context of identity during a keynote address:
M McMillan: 'What makes us Black? Leadership and Identity: Is this the "struggle" of our generation?', Keynote Address at LeadershipPlus Forum, Australian Indigenous Leadership Centre, Canberra, November 27, 2012. 
During the Law Institute of Victoria's Reconciliation Action Plan launch, the project was also discussed in light of Indigenous recognition in the Australian constitution:
M McMillan: 'Indigenous Recognition in the Australian Constitution', Panellist on Q & A session with Melissa Castan, Ian Hamm, Peter Seidel; 'Constitutional Recognition: The True Path to Reconciliation' Panel discussion, Law Institute of Victoria Reconciliation Action Plan Launch, Melbourne, September 4, 2012. 
Chief Investigators Jennifer Balint, Julie Evans, Mark McMillan and Nesam McMillan are writing a collaborative book on historical and structural injustice, titled Keeping Hold of Justice: The Experience of Law in the Colonial Past, Present and Future. The book will consider the significance of the past, in particular the colonial past, for the law and the question of present and future justice. 
Research Project Team
Early Career Indigenous Researcher Projects
The project incorporates postgraduate research training through Early Career Indigenous Researcher Awards (ECIRA) for Indigenous students to undertake research related to the project while also developing their individual research career development through publication, mentoring and networking opportunities. A number of exciting projects are currently underway:
Lilly Brown - Early Career Indigenous Research Award
Simone Gristwood - Early Career Indigenous Research Award
Olivia Slater - Early Career Indigenous Research Award
Karri Walker - Early Career Indigenous Research Award

Publications
Archival sources
(Digitization courtesy of the State Library of Victoria)